Surge Protected, PowerPak PDUs
PowerPak provides centralized power control, with management for individual outlets, for all of the critical equipment in an A/V and home automation rack. Power control is the first-line of defense in bringing a system or device back online. Surge protected and BakPak-enabled, the Pakedge PowerPak series PDUs are purposefully designed for Connected Homes and allow dealers to have even greater insight and control over a customer's Connected Home.
Every home with a rack should have a PowerPak PDU. It will save you and your customers both time and money.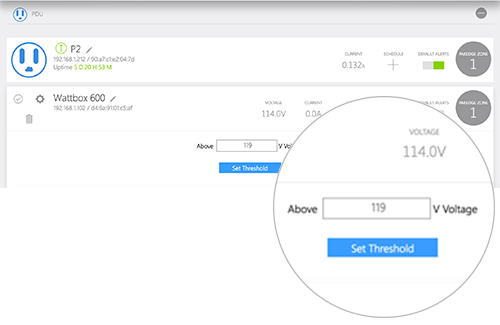 With Pakedge PowerPak PDUs:
Surge protection is included, protecting devices connected to PowerPak
Thresholds can be set on each port, sending alerts to technicians if an outlet is drawing too much or too little voltage or current.
Power sequencing is configurable, including the order the ports power on and the delay between the next port to power on.
Cloud firmware is remotely updatable so your devices are always up to date.
Connected devices can be managed as groups for efficiency or individually and port-by-port with named outlets for specificity.
Can self-heal with automated and configurable ping and reboots protocols that have locked up.
Ports can be assigned daily schedules for ultimate convenience, security, and energy saving.
Control4 driver and SDDP integration makes it simple to add a PowerPak PDU to any Control4 project.
LEARN MORE:
PowerPak 9 — 100-120v (NEMA Outlets for N.America and other)
Contact: Sales@pakedge.com